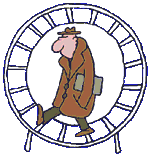 Wednesday Walking Group are moving forward, commencing at 7.00 am at the Belmont Bay Baths, finishing at 8.00 am at the Wise Owl café on the highway Belmont.
If you are not walking, join us for coffee and a chat at the Wise Owl, I'll make sure you get a good cup, 30 plus years in that field.
Contact Peter Hartley 0249452523.